Anne Rieh, Violin
Accepting Students in Bartlett
Anne Rieh Reeman recently relocated from Denver to Memphis and is excited to join the Memphis music community and the staff at Midtown Suzuki Cooperative!
A native of Germany, Anne double majored in vocal jazz performance and classical violin performance at Metropolitan State University of Denver and graduated Summa Cum Laude with a Bachelor of Music in Jazz and American Improvised Music. During her time in the MSU Denver music program she has studied violin with Emily Ondracek-Peterson, and jazz with Ron Miles, Don Byron, Julia Dollison, Ashlee Varner, Sherry Alves, Shane Endsley (Kneebody), and Greg Garrison (Leftover Salmon).
In 2014, Anne was student co-producer of the MSU Denver jazz celebration for which she received a "Dedicated Service Award" from the music department. She has been teaching voice and violin for over 10 years.
Anne also taught bluegrass and improvisation workshops at MSU Denver as part of the EOP String Competition, and was program coordinator and instructor for Strings Abroad, a chamber music summer camp for violin students in Vienna and Salzburg in 2017. She immersed herself in Suzuki training with Kathleen Spring at Denver University and is thankful for the caring mentorship she has received.
In addition, Anne holds a Masters of Arts Degree in Communications/Journalism from Freie Universität Berlin.
Anne is also an active performer, involved in several jazz, bluegrass and classical string projects and has performed with her husband Randy Reeman in Los Angeles -where she had lived for 7 years-, in Germany, and in the Denver and Boulder area.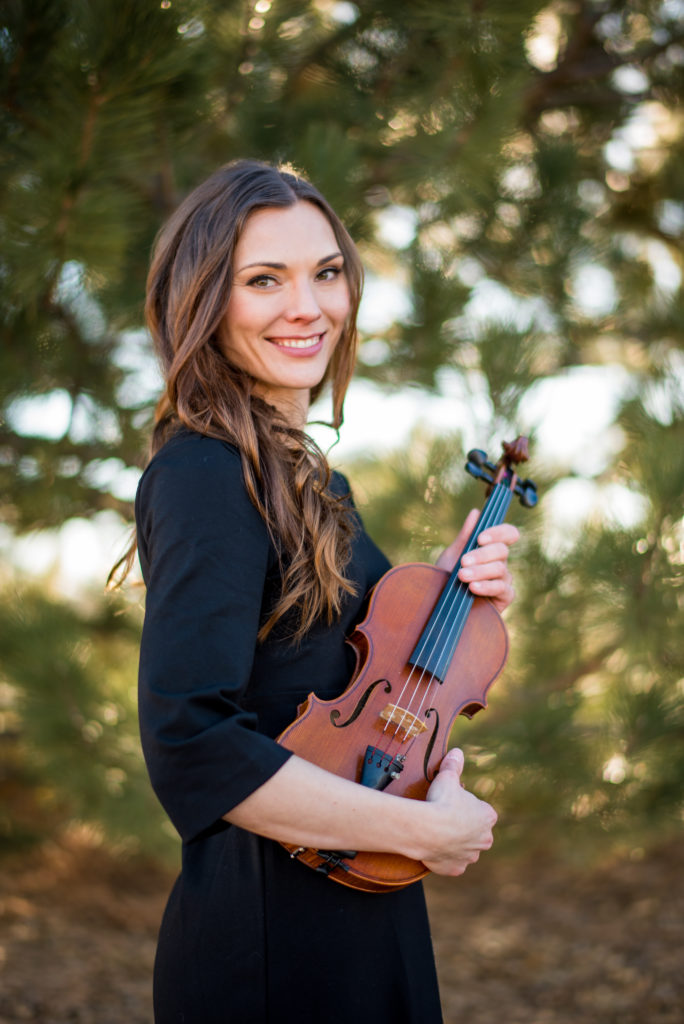 SAA Registered Training:
Every Child Can
Violin Unit 1
Violin Unit 2
Violin Unit 3
Violin Unit 4
Violin Unit 5
Violin Unit 6
Violin Unit 7
Violin Unit 8